Party Rentals In Hartford
(860) 331-8785
Tent Rentals in CT has a wide variety of tents to choose from. Recently, we did a party in Connecticut where the customer needed a tent for their wedding of 150 people. They ordered an elite tent with sides and lighting and they couldn't be happier with how elegant it looked. We also have rented standard tents to numerous graduation parties in CT, ranging from a small gathering of 30 people to larger parties of over 100. It is always a great idea to have a tent to shade your guests from the hot summer heat or protect them from any random rain storms. Tent Rentals in CT will never disappoint!
East Hartford CT is one of our most popular rental cities, especially during the summer months. We have elite and standard styles to choose from, both are great options. With such affordable prices, we have the size and style to suit any budget and need. The guests at your party will be more than happy that you rented a tent for the event to keep them dry and cool. Our staff would be happy to help you choose the perfect fit for what you need!
We also have numerous ad-on options for the tents. Items such as rope lighting or globe lighting provide accent lighting if you plan to party late into the night. We can also provide sides for either style of tent. We offer great packages for CT area towns like Suffield, including tents, tables and chairs. Whether you only need a few tables and chairs to add to your own or you need a large quantity of each, we can create custom packages for your needs. We also have different styles of table and chair rentals. There are folding chairs and stackable chairs. There are also two styles of tables, round and banquet style rectangle tables. With all of these options, we can create any look you are going for, whether its casual or more elegant. With such affordable prices on everything we rent in CT, you can't go wrong renting with us. Why worry about weather and seating when you can plan ahead by renting a tent, tables and chairs.
Call us today at (860) 261-2208 to talk about your
tent rental in CT to create the perfect package for your next event!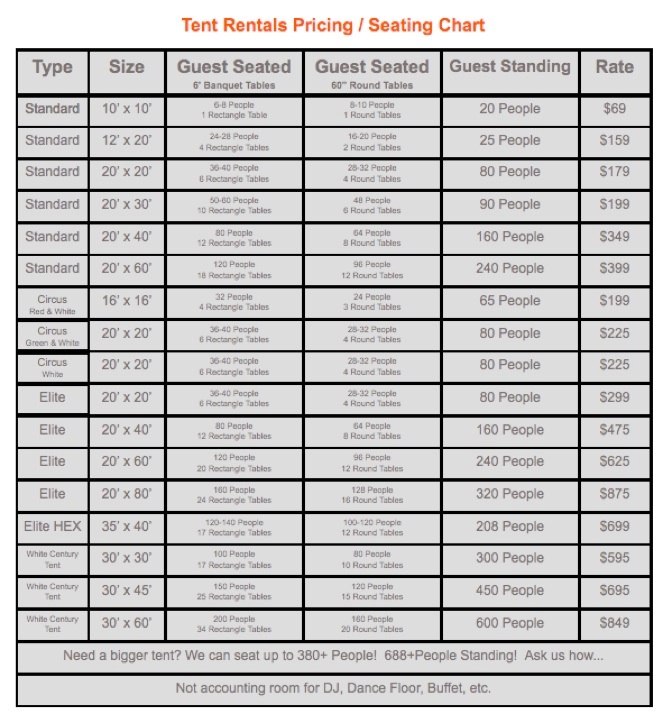 Standard Tent Rental CT
Century Tent Rental CT
Elite Tent Rental CT
Hex Tent Rental CT
Circus Tent Rental CT
Pole Tent Rental CT
Chair, Table, and Lighting Rental CT
Party Rentals In Hartford
415 Trumbull Street, Hartford, CT 06103
(860) 331-8785
PartyRentalsHartfordCT@gmail.com